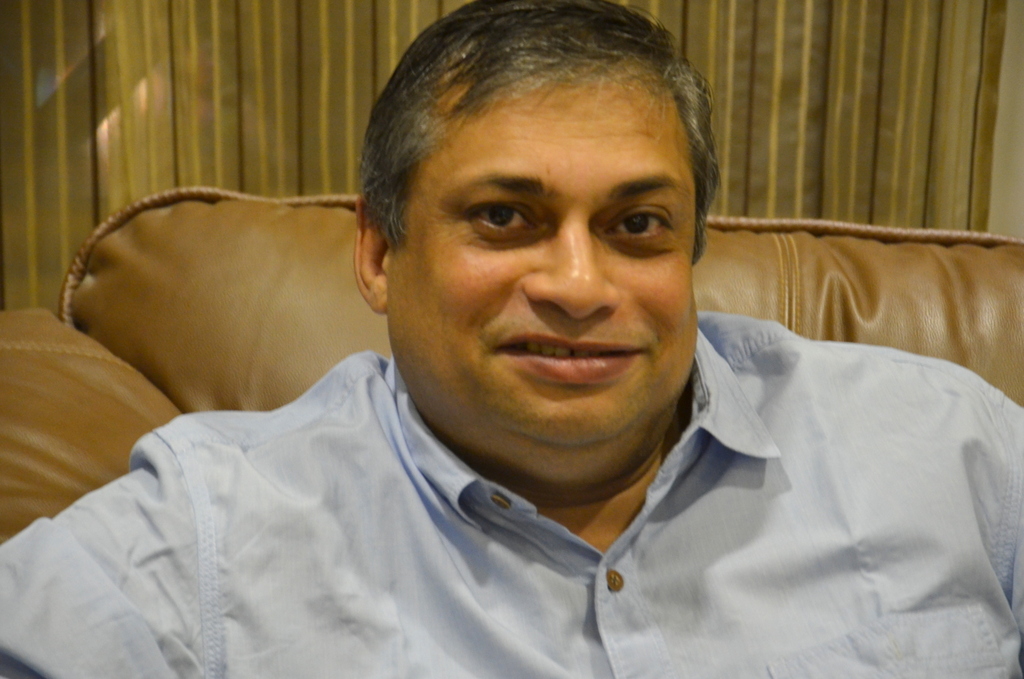 MISSION EasePrint is not only the software or ERP, It is collection of by Knowledge of whole life Dedicated to print Industry.Over a span of time we have upgraded Our Product to a level where it is at Per with all the Standards necessary for automation of a Print House Who can avail the benefits of our unparalled technology.I Wish to let every Print House huge in years and Many years to come.
ABOUT OURSELVES
Committed to Print Industry
Easeprint provides solutions in the field of Offset Printing, to fulfill the needs for quick Print Management. It is an advance, easier, quicker, and accurate way of generating quotations/Job tickets/Ordering material/print floor /analysis print reports. In short helping and assisting at every level of the printing process from the first step of Estimating till the final stage of the finished product. With more than two decades of experience in the Printing Industry, the developer is well versed in the needs and procedures of the printing process. Have come across the frustration of delay, mistakes, irregularities, losses due to common MANUAL WAY of handling the jobs and working on software developed by an outsider of the trade, the developer then decided to develop Easeprint to get rid of problems like much time involved in estimating manually, internal challenges of training the staff, to achieve the uniform estimates. This tool has been designed for small/medium print houses to guard them against lots of time involvement, paperwork, dependence on staff, checking and maintaining stock reports, for print management by replacing total paper practice. The Easeprint software is very user friendly and can be made operational in minutes once you in feed the database. We believe that Easeprint will be proved the best program to ease away the daily and common but big problems of the printing industry and will do wonders.
OUR TEAM
Group of Creative & Technical Minds
The founder of Easeprint is highly experienced and technically sound in Printing Technology with more than two years of working experience in the relevant field. he has worked in many international organizations before he plans to develop Easeprint. He is being supported by a well-qualified team of software developers who have vast experience in the latest technology. Easeprint is committed to the print industry to deliver most professional and user-friendly solutions, so as the end users can take benefit from that. Keeping this in mind the Easeprint has developed its desktop and online modules in the last four years of its existence. A strong customer-based R&d and high demand have encouraged us to bring Android Apps into the market very soon which will be an Innovation in the print Industry.
OUR SUPPORT
Installation & Training

Easeprint is committed to its clients to support in every manner to make it possible that all users should be able to use it easily and without any difficulty. To make it possible, we have a team of highly technical and professional people who work 24 x 7 to assist with installation, training, and after-sales support.
OUR EXPERIENCE AND VISION

Easeprint Aims to offer its services to every print house small to big in any part of the world. The company is own by a print profession with vast experience of 35+ years and is capable to deliver a real business logic environment to any job environment.
Our Vision:
To Deliver the Best Content, on-time support, and training to our esteemed customer up to their expectations with the resources and knowledge we have. Keeping this belief, the company has been the most appreciated and acclaimed seller in Gulf country, Africa, Asia, Asia Pacific, and Europe( Our First breakthrough in Estonia at the time of writing this) The creative minds work together to make R&D making Easeprint the most user-friendly interface and beyond expectations of technical intelligence.
Copyright © 2022 Easeprint Solutions.com